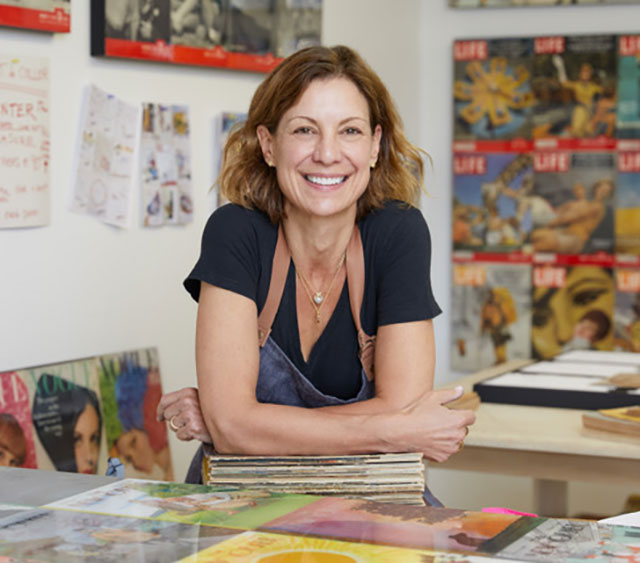 Bio
Sophie Jones is a Montreal-based mixed media artist, who works solely with original vintage magazines.
Artist Statement
Each unique piece starts with a cover that I love. Next, I research that specific magazine's archives to see what is available in its original form.
Researching and sourcing are how my work begins. Arranging the covers according to themes, people, years or even colors is my next challenge. The process is never rushed. The composition has to be perfectly balanced and pleasing to the eye.
The final product is an homage to the past, a nostalgic appreciation of what once was fresh off the press.